The future of outdoor protection.
Stay safe, dry and warm with the ultimate adventure companion, the PYKRS smart jacket.
The future of outdoor protection
Stay safe, dry and warm with the ultimate adventure companion, the PYKRS smart jacket.
Feel safe, wherever you go
With its fall detector, integrated heating and lights, the Smart Jacket provides you with safety, comfort and visibility at all times. No need to worry about cold, darkness or falls, take your comfort and safety to a new level!
Be unstoppable,
day & night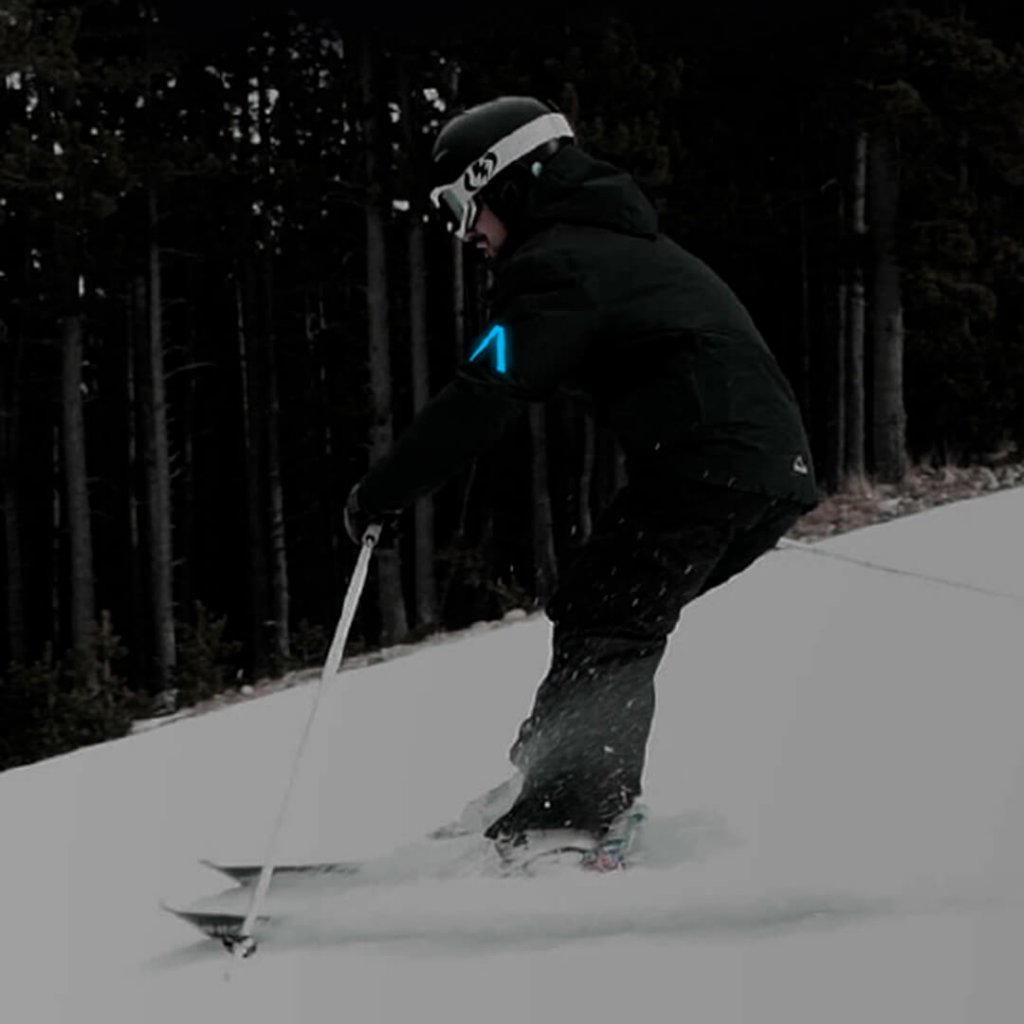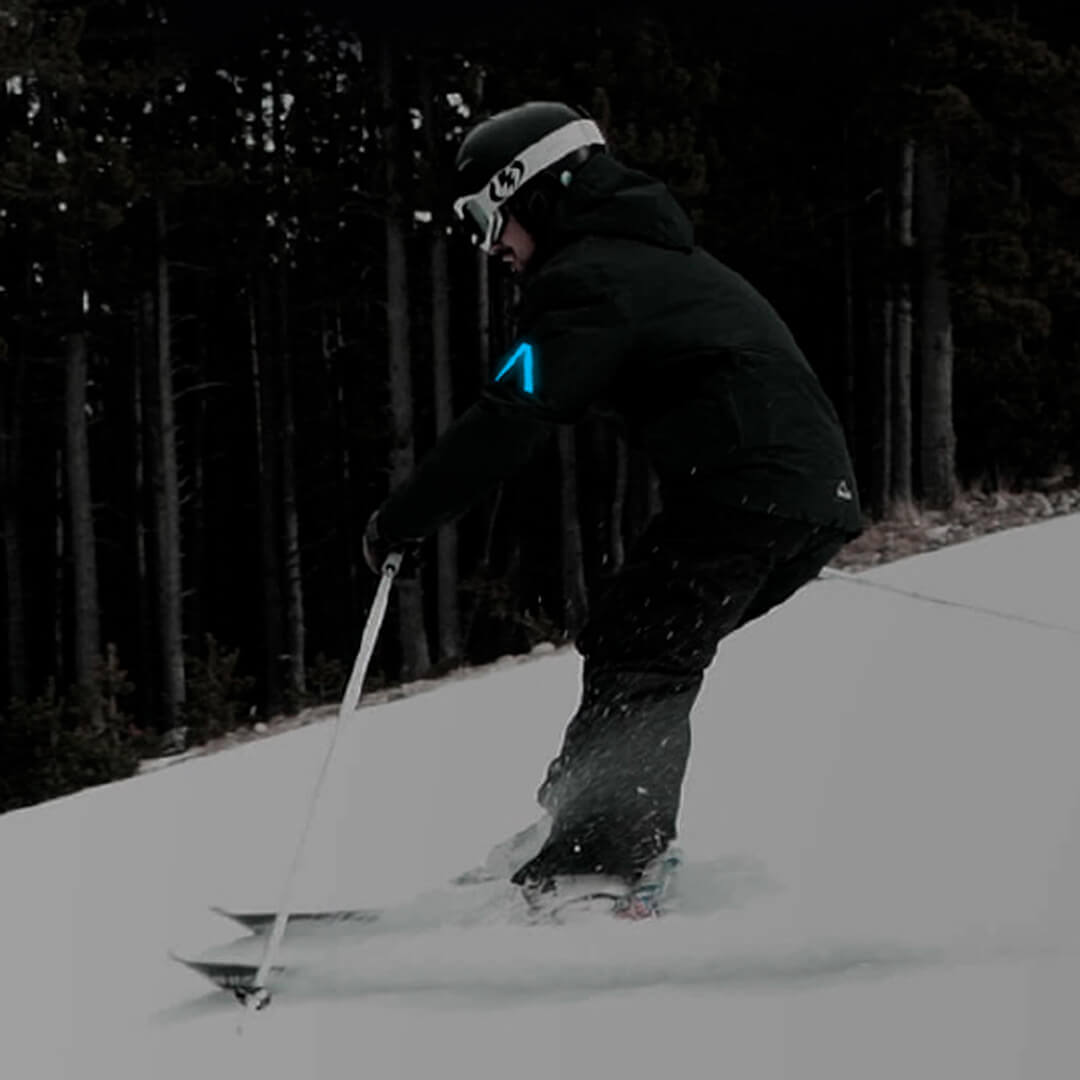 Make your journeys epic with our integrated light panels. Get out there and enjoy the ride, even in the darkest hours.
3x more visible 
than reflecting material
More than 24h
on a single charge
100%
waterproof and washable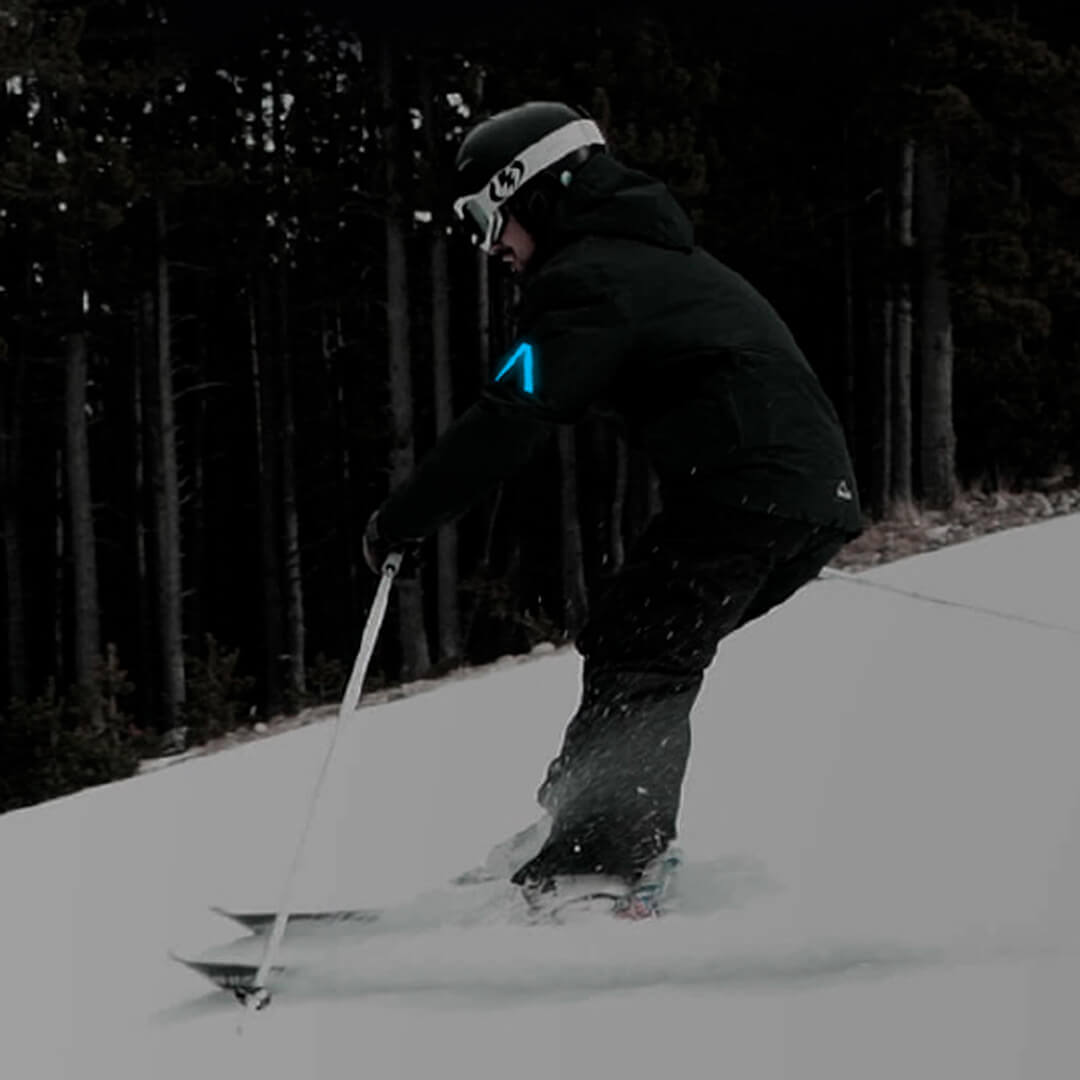 Getting cold?
Never again
Don't let cold get in your way. The PYKRS jacket will warm you up even in the hardest conditions, for you to keep moving forward.
3x Intensity modes
for perfect heat level
360° surround heat
2 heat panels in front
1 large panel in the back
+7h of energy efficient
with one charge
Your safety,
our priority
We've developped an SOS system that protects you in case of accident. Wherever you go alone, we are always there with you.
Detects severe falls
with built-in sensors
Tracks your GPS position
and activates SOS mode
Alerts your emergency contacts
if no response from you side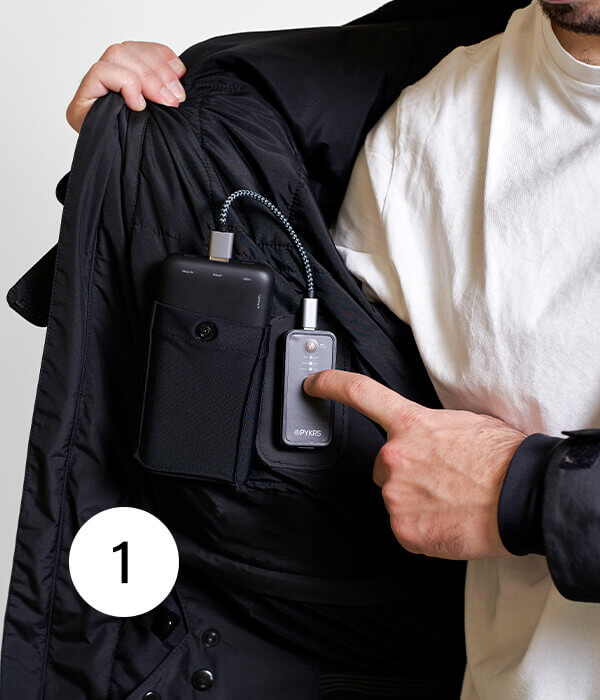 Connect the electronics to the jacket
Download the app and set-it up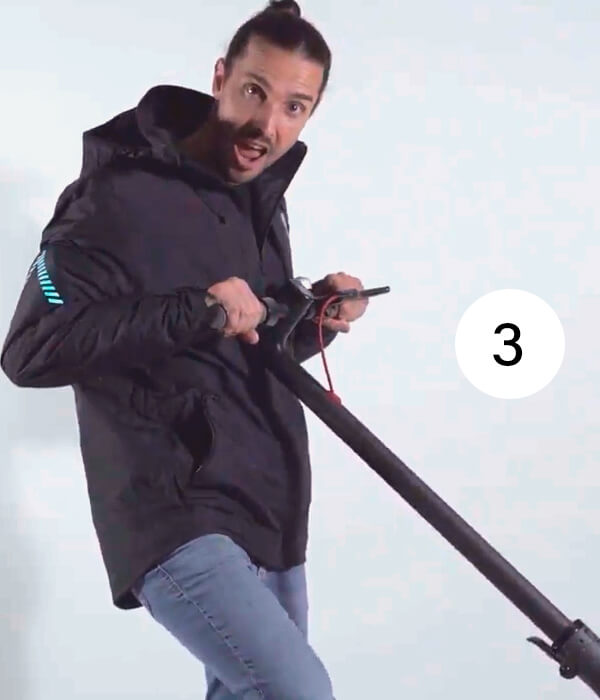 Put your jacket on and let's go!
Connected to your Smartphone
All the features of the PYKRS jacket, 
controlled from your smartphone.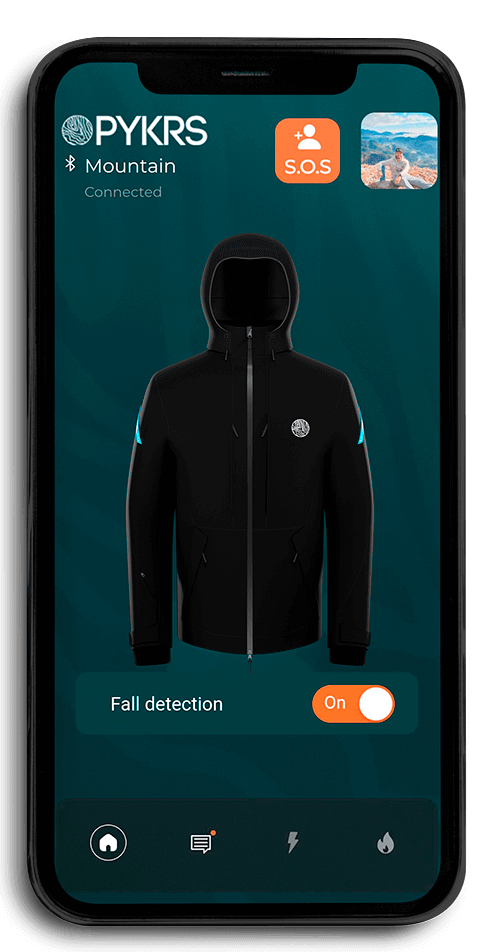 Configure your
PYKRS Smart Jacket 
Track and trace
your activity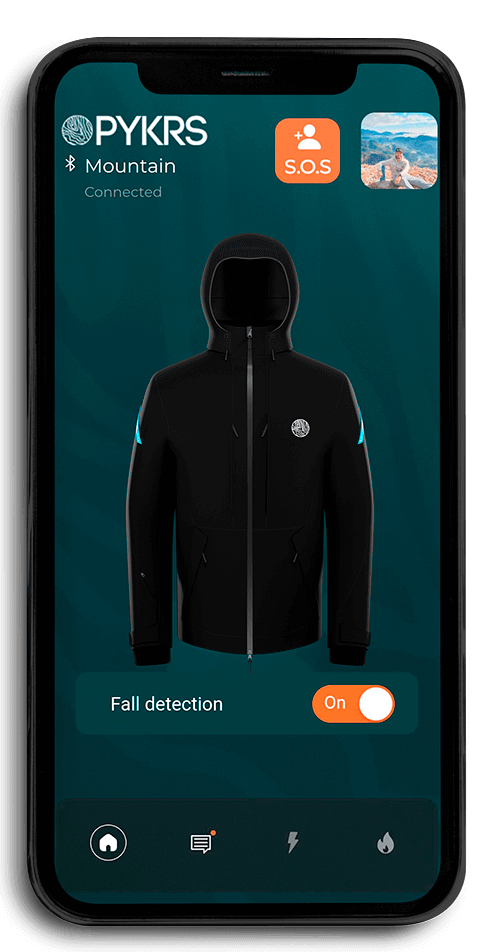 Connected to your Smartphone
All the features of the PYKRS jacket, controlled from your smartphone.
Pick your preferred model and color:
Waterproof
Over 20.000mm H20
 waterproof rating
Highly insulating
material with soft feel and anti
fiber migration technology
Breathable
Includes Xpore® membrane with
nanoporous technology for
máximum breathability
Made with the most
isolating padding
The PYKRS smart jackets are made with Thermore(R) EcodownTM padding, offering the highest isolation in its class.
Made from 100% recycled polyester from recovered plastic bottles in landfill, the padding is extra light, highly packable, resistant to clumping and offers a luxurious hand feel.
A hard shell like no other
We've partnered with XPORE to offer the best protection against rain and wind while still offering stylish, high quality and a very eco-friendly textile finish.
"After wearing the PYKRS jacket, I was pleasantly surprised with its quality in every way. The fabric and materials look nice and the jacket is full of tech!"
"Its lighting system gives me a sense of security at night, making me more visible when going for a night walk!"
"I was really surprised with this thing! At first, I'd though it be just a "propaganda" sort of jacket. The fabric feels good to the touch, the zippers are premium and fully waterproof. I did not notice any wiring and it feels light despite all the technology inside."
"I've been using the PYKRS in cold weather and in my opinion, it's a great jacket for outdoor activities. The inner lining is very warm and when you activate the heating, you won't need to wear too many layers under the jacket".
"I usually snowboard and I need specific snow jacket for this; which tend to be large and heavy. I was very surprised with the PYKRS jacket. It is super light and practical considering everything it has. It also manages well to keep you warm."
Details that make it one of the most
complete jackets on the market.
PYKRS vs top outdoor jackets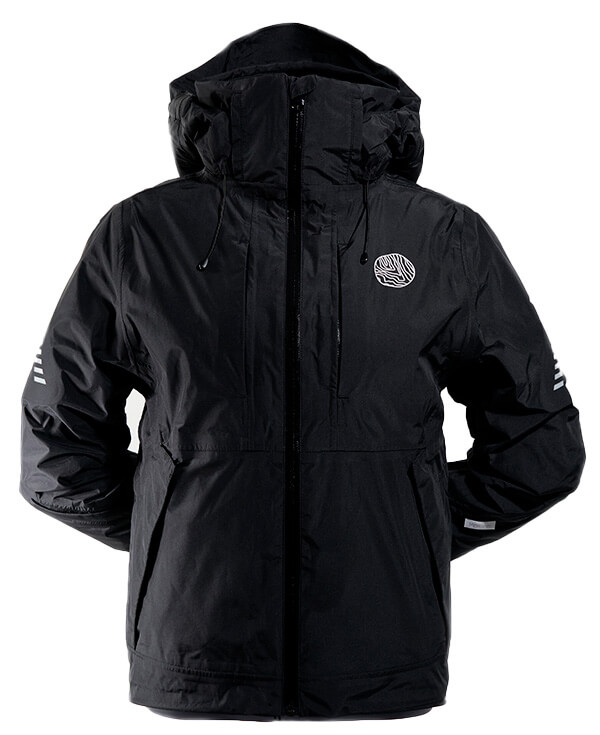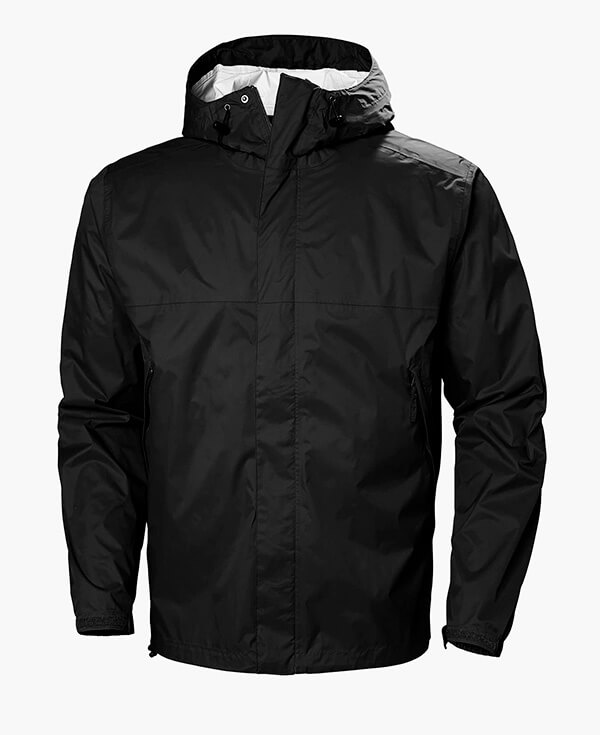 Very High
20.000 Water Columns
Medium
10.000 Water Columns
High
0.096 ft3/ft2/min @ 125pa (ASTM D737)
Very High
10 billion nanopores per sq. inch
Very High
2.46 CLO value (+50% industry avg.)
High
2.00 CLO value (industry avg.)
Very High
Light panels 3x more visible than reflecting material
Low
Some jackets may include some printed reflecting material
Included
Reach up to 45ºC difference thanks to built-in panels
Not included
Most winter jackets do not include heating systems
Included
Incorporates a fall detection system that triggers an alert when a fall is detected.
Included
The PYKRS app will track & share your location when a fall is detected.
Environmentally responsible
We make every effort to ensure that the entire process and materials are environmentally friendly.
Recycled polyester
Hard shell made from 100% recycled polyester
Made in EU
Designed & Manufactured locally (Spain & Portugal)
Recycled bottles
Padding made from 10x PET recycled bottles
Low carbon footprint
Manufactured with no-PFCs, no DWR treatments and with intense use of renewable energy
Most frequent questions and answers